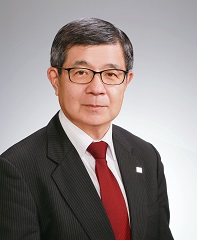 In an effort to help create and maintain a safe and secure society, Aqua Product Corporation, a member of the Nippon Filcon Group, strives to meet the needs of its customers with valuable products that are high in quality, safety, and reliability.
Our Aqua Division has a system in place for planning, designing, installing, and maintaining swimming pools made of various materials, including stainless steel, fiber-reinforced plastic (FRP), and Italian-made PVC-coated stainless steel (Myrtha Pools). With its years of experience in building swimming pools for schools, competitions, high-rise urban hotels, and large-scale water parks, the division has developed into a leading swimming pool manufacturer. Also, in an attempt to cope with the aging society and declining birth rate of Japan, we are developing multi-purpose swimming pool facilities that are conducive to human health and well-being.
As a pioneer in swimming pool filtration systems, we sell state-of-the-art water treatment facilities for a wide range of purposes, including drinking water supplies, water filtration for disaster-stricken areas, industrial water supplies, and sewage treatment, and all of these products are highly regarded by customers in Japan and abroad.
The Engineering Group of our Product Division deals in high specific gravity concrete products, a material used in precast concrete shield units designed to dissipate the impact of waves to improve port functions, provide safe navigation and berthing, and ensure safety and security for port workers. With its excellent shielding capability, our Gcon high specific gravity concrete product is also considered a promising material for use in new fields, such as protection against environmental radioactivity and in nuclear reactor decommissioning projects. As a sales representative for Italian manufacturers, such as Valvitalia, our Engineering Group provides gas and oil companies with an array of parts that are designed to ensure safety, such as valves and insulating joints to prevent gas leakage from pipelines.
With all our resources at Aqua Product Corporation devoted to our core business of swimming pool and water treatment projects, we make every effort to enhance our corporate value as a full-service swimming pool manufacturer by offering total solutions that meet the diverse needs of our customers while providing products that help to protect the environment and create a safer society.
Aqua Product Corporation
President
Fumiaki Sugiyama