Tiled Stainless Steel Swimming Pool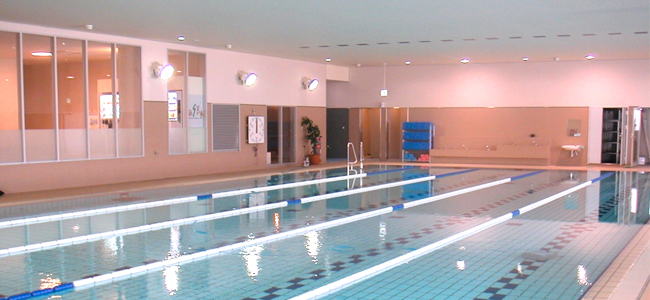 High grade swimming pool good for refreshing time. Ceramic tile adds fashionable and gorgeous looking on the top of superb impermeability and durability of stainless steel pool.
No Concern about Water Leakage
Unlike conventional tiled pools, stainless steel pool body is highly durable and corrosion resistant, which eliminates concerns about water leakage caused by cracks. Further, the stainless steel body itself is robust and relatively light-weight, so you can install one any place you want it, even upper floor or rooftop.
High Quality Durable Ceramic Tile
Prepared specifically for use with swimming pools, high quality ceramic tile keeps beautiful surface over a long period of time. Ceramic tile feels nice with little fading and abrasion.
AQUA PRODUCT is a leading swimming pool designer/builder in Japan with over 40 years experience and more than 6,000 successful installation records.
For more information,
click here

Aqua Division
Business Department(East Japan Business Center, Maintenance Group, Environment Engineering Group, Business Cordination Group), Design Department, Manufacturing and Construction Dept

Phone

+81-3-5276-1151

Fax

+81-3-5276-1157

Saitama Business Center

Phone

+81-4-2937-7875

Fax

+81-4-2937-7876

OsakaBusiness Center

Phone

+81-6-6556-6175

Fax

+81-6-6556-6176

West Japan Business Center

Phone

+81-92-481-5188

Fax

+81-92-481-5177