MEGACELL by KWI / Super efficient vertical/horizontal DAF clarifier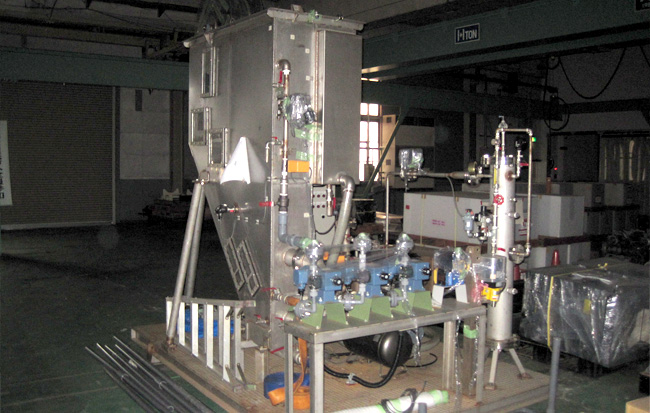 Sophisticated, patented technology and use of "U" shaped elements provide maximum flowrate per surface area of footprint / flowrate per unit of capital investment.
For more details, please refer to KWI's home page.
AQUA PRODUCT is a leading swimming pool designer/builder in Japan with over 40 years experience and more than 6,000 successful installation records.
For more information,
click here

Aqua Division
Business Department(East Japan Business Center, Maintenance Group, Environment Engineering Group, Business Cordination Group), Design Department, Manufacturing and Construction Dept

Phone

+81-3-5276-1151

Fax

+81-3-5276-1157

Saitama Business Center

Phone

+81-4-2937-7875

Fax

+81-4-2937-7876

OsakaBusiness Center

Phone

+81-6-6556-6175

Fax

+81-6-6556-6176

West Japan Business Center

Phone

+81-92-481-5188

Fax

+81-92-481-5177