Coated Stainless Steel Pool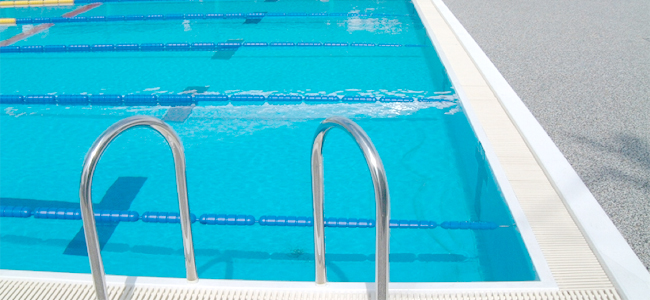 High grade swimming pool built with stainless steel of superior durability. Smoothly and beautifully finished surface makes maintenance easier and economical.
Superb Durability, Corrosion Resistance and Seismic Performance
Built with high grade SUS304 based on close structural design, the pool boasts a super long life thanks to its excellent anti-distortion capacity against water and external pressure. It also has high seismic adequacy owing to torsion, tensile and flexural strength of the material.
Anywhere You May Want It
All-welded single-unit structure allows stainless steel pool to be installed anywhere you want it – indoor, outdoor or even rooftop.
Hygienic and Easy Maintenance
The pool surface is finished with special coating, which makes the pool look great with transparent water. The pool is pressed into the shape and its super smooth surface makes pool cleaning fuss-free with less water stain or algae attached.
AQUA PRODUCT is a leading swimming pool designer/builder in Japan with over 40 years experience and more than 6,000 successful installation records.
For more information,
click here

Aqua Division
Business Department(East Japan Business Center, Maintenance Group, Environment Engineering Group, Business Cordination Group), Design Department, Manufacturing and Construction Dept

Phone

+81-3-5276-1151

Fax

+81-3-5276-1157

Saitama Business Center

Phone

+81-4-2937-7875

Fax

+81-4-2937-7876

OsakaBusiness Center

Phone

+81-6-6556-6175

Fax

+81-6-6556-6176

West Japan Business Center

Phone

+81-92-481-5188

Fax

+81-92-481-5177